Welcome to my corner of
rants and musings
Newest thoughts will always be at the top, but do scroll through and see what else has caught my attention enough to exercise my keyboard.
February 22nd, 2020
Dabbling with a new tool to be a more prolific writer
I'd like to share with you a new tool I've taken into use this year. I copied it and molded it into my style from links that have been shared in Facebook groups for beginner and aspiring writers, and once I utilized it, I found I might be able to do more than I thought.
Now, I'm by no means a beginner or a new writer, so the ones just starting out should not see this as you being a failure! Trust me! I started where you did but before the time of the internet. In fact, I joined beginner writer groups to share all that I've learned from being as a second language author, landing a (small press) trad publishing contract (3 series), and having 30 books under my belt under 4 names. As a new author, you are learning! It takes time! And I'm here to help and encourage. That's my goal.
I had a lose outline for my 2020 until I put this new tool into it. I know I can write roughly 3K a day, so I put that into a schedule, having a circa idea of what a book is for me (roughly 90K). What surprised me was that I'd shot too low on what I could then accomplish. My previous schedule said I could finish and put out 8-10 books. This new tool…18!
Realistically with real life stuff, kicking you in the onions, I'll lower it to 15.
Mind you, this is having already spent 4 years gathering a pro team of editor, proofreader, and cover artists, but the magic, to me, is in the new way of scheduling. And all the $ I make go right back into the business of making more books and marketing them.
I'm not rich. I'm not a bestseller or anything. My average stars on Amazon and Goodreads at an average of 4.5 indicate I put out cool stories, but from there to being a New York Times Best Seller is FAR! I just love what I do, and I've had no red numbers in my ledger so far.
This trick lets me do it better. I hope you find inspiration from it.
This image is my schedule as of this day, just having finished B&T2. I now have 7 days to write one short story and edit the final draft of the first in the DE series to be handed over to Laura McNellis (my editor on ALL my books – I recommend her!)
I hope you find this tool useful, and I'd love to share more with you. If there's something in particular you'd like me to share about, contact me via contact AT martinsvolgart.com and follow my newsletter. Two established authors once decided to invest in me and teach me this business, and I wish to pay it forward to honor their time and investment in me.
February 5th, 2020
A book was born
A Game Called Payback kinda dumped into my lap as I was making titles for the fun of it. With this one, a theme came along with it. It took me almost 3 years to write the book. I've cranked out stories at 50K in a week, so this one was different. Why? Because it touched home and exposed nerves in a way I hadn't expected.
As a kid, I was bullied a lot for having a very vivid imagination! Looking back, I can kinda see why. I had no idea how to communicate the worlds in my head and all the fun I have in there, and the other kids couldn't relate. I had no grasp of the craft of telling a story, least of all compiling it in an engaging way. So they got whatever snippet I was excited about.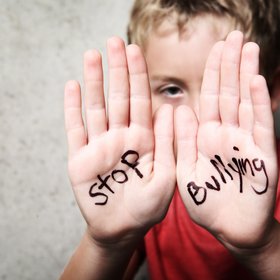 But, as an adult, I wondered what we can learn from our past, so I looked at it. I twisted and turned it, and I was none the wiser. I gave it little more thought and had only the title that prompted me to look.
Then our ten-year reunion came about, and I joined in, feeling as outcast as I had in school. I was even hesitant to meet some of them. My bullies, one more than others.
During dinner, I chatted with a few of the girls (now women with families and careers). And I noticed my bully glancing my way. So I looked him straight in the eye. He quickly collected his glass of wine and beer and joined me, smiling. And then he said sorry. He phrased it a lot differently, though, and he opened up about his life since school. To this day, I get very emotional thinking about what he told me.
He gave me a look at the other side of the coin—one I could imagine as a teenager because I had enough shit on my plate. Every teenager does, I guess.
Once I got home, I looked at the title again, and I once again looked at my past and what it could teach me. The plot slowly came together as characters stepped forward. It took so long to write because I had to dig really deep into my past, and I never write about my life or people I know. Every. In the end, there's only one sentence from real life that made it into the book—everything else is the result of twisting and turning all the details to look at the other side of the coin like he taught me that night.
I dedicated this book to him. It's also why I now publish under this name. You see, this is in fact my 29th book out even though it was first written fifteen years ago.
I write under four names now, branding a fifth. You can't have too many or too different genres under one name, so I shift around, but this book…it deserved my real name.
It's been cathartic. I hope the matter touched upon in this book can be cathartic for victims of similar pasts as my characters (me and my bully while exaggerated and twisted under creative freedom), and that it can help bury some issues and brighten the future through being able to leave the past where it belongs.
Indie author – team sport or cut-throat competition?
December 5th, 2019
Under my other pen names, I've worked in tight knit networks, built on a platform of general respect for my fellow writers. We even look at each other as colleagues and not competition. I've had the privilege of meeting some of them in person at conferences, and I've gained close friends that extend outside the digital world.
Today, in a post in a writer's group on Facebook, mainly comprised of indie authors, someone asked whether this was a team sport. To me, yes. I've enjoyed building the platform for my other pen names, and I've enjoyed the wisdom from my colleagues that has helped my sales and my brand evolve and be recognized by the readers we share.
I've seen author brands go up in flame from trying the "blades on elbows" approach to marketing their books. My philosophy, on the other hand, is that my books will sell if the readers find them interesting, and I don't think readers enjoying another indie author's book will take away from their interest in mine if the interest is there.
To me, the most important part of all this is to first be known by the reader. Why can't that be done through a network of authors in the same genre, promoting each other while also teaching each other the tips and tricks of the trade? That is what a lot of the groups we meet in are for, after all.
I have full respect for the ones wanting to go the distance alone. To each their own.
But I don't think you find too many "monogamous" readers out there, so the blades on elbow approach seems…redundant at best. They don't want to settle with just reading one author—a lot are too hungry for one author to keep satisfied.
I enjoy the networking. I enjoy sharing what I've learned, and I enjoy learning aspects of this business that I've yet to come across. I enjoy the banter and the fun to be had in each other's fan groups when being invited in to do a takeover.
This name, Martin Svolgart, is currently being branded, so I don't yet have the following to share with other writers of the genres that I write under this name. Still, if you want to join me in a more relaxed and open kind of marketing process, please, friend me, join my group, make one of your own for me to join, and let's try something new.
It works well for my other pseudonyms. I do think that the success there is because it's a niche genre, much smaller than thriller or action/adventure or whatever else huge mainstream there is out there.
One thing is for certain. I will never believe that being a decent and kind person will ever take away from my books being able to sell. Those are two different things.